Past Grand Commander MOC of  Michigan 2003-04

Grand Quartermaster 2004-18

How can you help?  email:  erniepaulin@aol.com

This page was last updated on: August 18, 2017
Welcome Aboard!

If you want to be part of the Grand of Michigan Join the team and volunteer for an assignment.  (Look at the message at the bottom of the page)

Only comrades who are willing to join a winning and working team should apply.  This year is going to be a year to remember.

The VFW Booster Program,  recruiting new VFW members into our posts, Hospital Work, and recruiting new Cooties into pup tents are the main goals.  We as Cooties will support our parent oragniaztion the VFW and work hard on our programs to promote the Military Order of the Cootie!

Pup Tent Scratches will be made by Grand Officers and comments passed on to the C/A.  Please invite all Cooties to your scratches and make it FUN & MORE FUN!

Communication is important.  Let us know how you can help make the Grand of Michigan Military Order of the Cootie the best ever 2014-15!

Email:  erniepaulin@aol.com

Contact Me also by mail:

Ernest A. Paulin

710 Aldrich St

Linden, MI  48451-9050                   Home Phone:  (810) 735-7920

                                                                  (All messages will be answered.)

2017 - 2018

Grand of Michigan

Military Order of the Cootie

Officers & Chairman

2017-18 

(Where do you want to be on this Roster?)

Grand of Michigan,

Commander:    Mike Bayne (32)  Chief of Staff:  Eric Bell (21)

Senior Vice Commander:  William Austin (32)

Junior Vice Commander:  Pat Henderson  (21)

Quartermaster:   Ernest A Paulin (32)

Chaplain:  Lowell (Sam) Elston (32)

Trustee:

Chairmen:

<< MOC Grand of Michigan Under Construction >>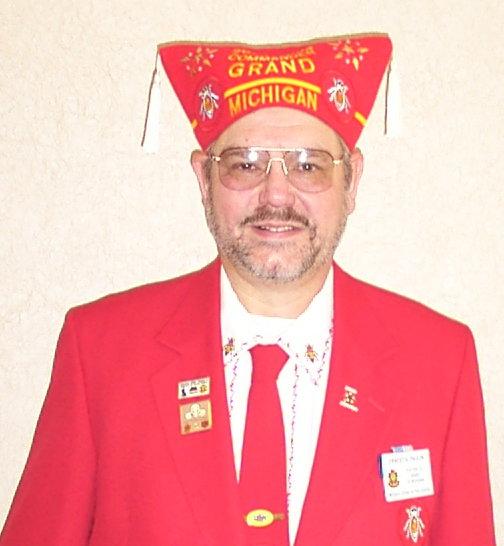 How are you?

"I'M FINE"

There's nothing whatever the matter with me I'm just as healthy as can be!

I have arthritis in both knees, and when I talk, I talk with a wheeze.

My pulse is weak and my blood is thin, but I'm awfully well for the shape I'm in.

I think my liver is out of whack and a terrible pain is in my back!

My hearing is poor, my sight is dim and most everything seem out of trim!

But, I'm awfully well, for the shape I'm in!

I have arch supports for both my feet, or I wouldn't be able to go out on the street!

Sleeplessness I have, night after night and in the morning, I'm just a sight!

My memory is failing, my heads in a spin, I'm peacefully living on aspirin!

But, I'm awfully well for the shape I'm in!

The moral is, as this tale we unfold, that for you and me who are growing old, its better to say, "I'M FINE", with a grin, than to let them know the shape were in!

WOW, Let Us apply this in someway to the Military Order of the Cootie.  Can we as cooties relate to this?  It is time for us think about "I'M FINE"!

In the new upcoming year 2017-18 the Grand Of Michigan, Military Order of the Cootie is going to need Leaders and followers.  This great organization is only as good as the membership it maintains.  I ask each and everyone of you, "Can you really help?"  If so, please drop me a line and let me know how you can help.  If you are able to do a project, be a chairman or are willing to go that extra minute you are our future.  We need you!  So please let me know.  No one will be left behind!  Enough, L.O.T.C.S; Ernie

erniepaulin@aol.com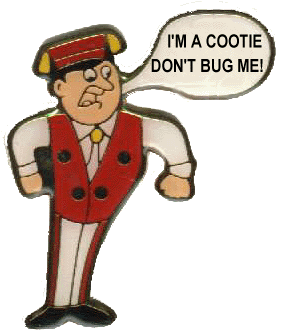 This is the MOC GRAND OF MICHIGAN WEBSITE!